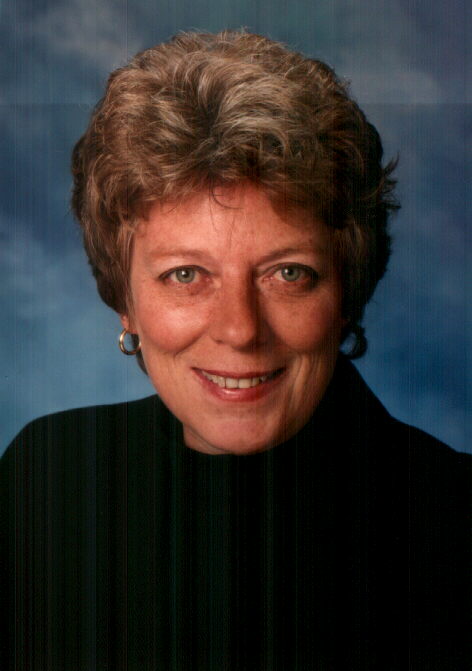 About Kathleen A. Brehony, Ph.D.
As a personal and executive coach, Kathleen Brehony brings unique blend of experiences to her work with people interested in making changes in their lives and living up to their full potential. A writer, media personality, public speaker, and clinical psychologist, Kathleen vigorously adheres to the philosophy that every human being has a deep need to become the best that he or she can be and that every one of the necessary ingredients for achieving success are already inside each of us. She sees the role of a personal coach to be one of guide, supporter, and helper in achieving goals and living with meaning and passion.

Kathleen Brehony has more than twenty-two years experience as a licensed clinical psychologist and Jungian-oriented psychotherapist. She holds a Ph.D. and M.S. in clinical psychology from Virginia Tech and a B.A. in Sociology from Catholic University. She completed her residency training at the University of Mississippi Medical Center where she served as Chief Resident. She has taught at the university level and was in private practice for over twenty years specializing in issues related to the individuation process, transitional developmental periods of life, including midlife, enhancing creativity, as well as the relationship between spirituality and psychology. Throughout her career she has conducted hundreds of professional workshops, seminars, and training programs on these and other subjects. She is especially interested in bringing academic and scholarly information to the general public.

Kathleen has published extensively in professional journals and books. She is co-editor of Marketing Health Behaviors (Plenum, 1984), Boston Marriages (The University of Massachusetts Press, 1993), and author of Awakening at Midlife (Riverhead Books/Penguin Putnam, 1996), Ordinary Grace(Riverhead Books/Penguin Putnam, 1999), and After the Darkest Hour: How Suffering Begins the Journey to Wisdom(Henry Holt and Company, 2000). With musician Robert Gass, Kathleen is the co-author of Chanting: Discovering Spirit in SoundBroadway Books/Random House, 1999) and Up the Bestseller Lists!(Adams Media, 2001) with author Karen Jones. In September 2003, Kathleen published the highly regarded book Living A Connected Life: Creating and Maintaining Relationships That Last(Henry Holt and Company, 2003).

Awakening at Midlife has been met with excellent reviews and was voted a Finalist in the prestigious Books for a Better Life Award for 1996. PBS produced an hour-long television special based upon the book called "The Midlife Survival Guide." The program was produced by Connecticut Public Television and has been aired, and continues to air, throughout the United States.

Ordinary Grace, published in March, 1999 (Riverhead Books/Penguin-Putnam) is an examination of the roots of compassion, altruism, and empathy based on interviews with ordinary people who help others in extraordinary ways. Kirkus Reviews calls Ordinary Grace "a heartening inquiry" and refers to the "quiet strength" of the book as "A restorative tonic, more than mere chicken soup for the soul - because it may well inspire readers to go out and do something good for somebody." Kathleen was awarded the 1999 "Excellence in Nonfiction" prize from Visions Magazine for Ordinary Grace.

Kathleen is also the co-author - with Robert Gass - of Chanting: Discovering Spirit in Sound (Broadway Books/RandomHouse, 1999). This is the first book on this topic written for the general public and was selected as the book of the month by the One Spirit Book Club.

After the Darkest Hour: How Suffering Begins the Journey to Wisdom has been met with exceptional reviews. Kirkus Reviews said simply: "This book is sure to become a classic treatment of suffering." Kathleen appeared on NBC's Today Show (September 28, 2001) to talk about healing and grief in the wake of the tragedy of September 11.

Kathleen served on the charter editorial board of the journal Women and Therapy for seven years and has been guest editor for a number of other professional publications. She has written numerous articles for newspapers and magazines, appeared as a guest on radio and tv, and produced and hosted a bi-monthly television interview show, All About Women. She has co-produced and served as moderator for several television specials for the Public Broadcasting System.

Kathleen has served as a management and marketing consultant with Arthur Young and Company (now Ernst & Young) and was the Director of Marketing and, later, President of The Media Works, an independent video and film production company. In addition to her administrative, marketing, and creative work she was the head writer for more than one hundred video and film scripts for industry and training. She is a frequent guest and guest host for "Hear/Say" a daily radio talk show aired on WHRV - Public Radio in the Tidewater area of Virginia. Kathleen hosts (with Cathy Lewis) the weekly radio program The Art of Living: Conversations about the Heart and Soul of Modern Life. Kathleen is the Executive Producer, Writer, and On-Air Talent for theHeartWaves short-form radio program launched nationally in 2002. She also writes a weekly newspaper advice column -- Your Personal Coach -- that is being syndicated throughout the country.

Kathleen divides her time between her homes in North Carolina and Los Angeles though she is surrounded by an electronic force field and is always reachable by phone, fax, mobile digital, pager, and e-mail. In addition to personal coaching, she is currently working on another non-fiction book (a collection of essays), a novel, and screenplays for film and television.